About Us
Mission Statement:
'A higher form of Long-Term Property Management'
Keys to the Lake is in business to provide the highest level of long-term property management services to our customers. Our company is the most experienced in Lake of the Ozarks with the most responsive commitment to service.
The Beautiful Lake of the Ozarks
The Lake of the Ozarks is one of the most sought out places to be in the Nation! It offers a surface area of 55,000 acres and more than 1,150 miles of shoreline. This statement alone means many things. Many people especially in recent years are moving daily to be in our little paradise. The lake was voted the best recreational lake in 2019 perfect for vacationing, long-term living, and sightseeing. The lake comes together as a community and works hard to keep the area enjoyable for many years to come.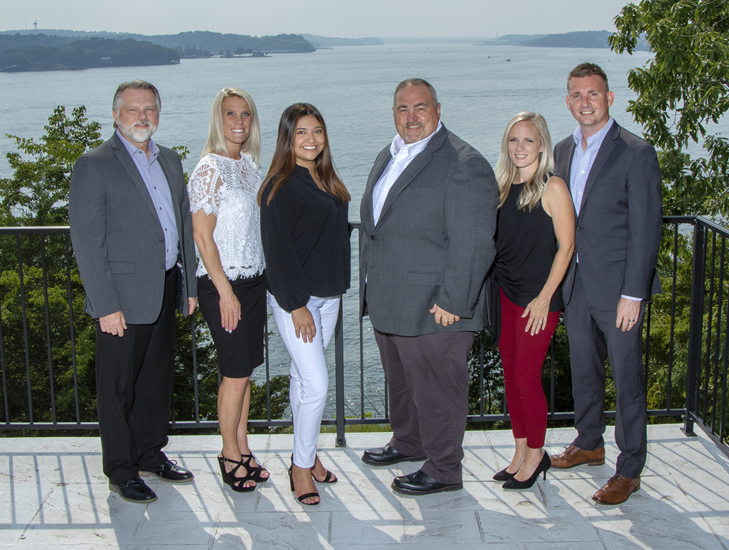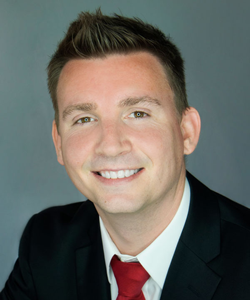 Andy Gibson – Broker Associate
Andy's real estate career began in 2010 as a long-term leasing manager for the long-time Lake area company, Keys to the Lake. With tremendous success, he quickly moved up becoming VP of Operations where he continued his role as a Leasing Director as well as being a real estate salesperson. In 2017, Andy had the opportunity to branch out on his own, joining Keller Williams and creating Team Andy Gibson. Since joining KW, Andy was happy to serve on the KW Associate Leadership Council as Finance Committee Chair and became an Investor with KW Lake of the Ozarks.
Andy's extensive experience as a property manager at the Lake area, as well as a background in home construction and sales, gave him an excellent knowledge base for real estate. His wide-range of Real Estate expertise includes first-time home buyers, investment properties, second-home living, and commercial properties. Team Andy Gibson is also a proud member of KW Luxury International, specializing in luxury properties, as well.
Andy's consistent growth is proven by continuing to exceed his goals each year and his many valued, loyal clients due to his extensive knowledge of the Lake area's unique real estate market. He has been the recipient of many Bagnall Dam Association of Realtors ® "Awards of Excellence", including the "Diamond Level" in 2020 for real estate sales totaling over $20 million.
Andy takes great pride in establishing and maintaining strong, meaningful relationships with each and every client he serves. Those who work with Andy often end up as being more than just clients, but friends, who have a lasting relationship long after the real estate transaction takes place. Andy has developed a team of professionals who can provide the exceptional service and support that is necessary in today's real estate market. Team Andy Gibson works relentlessly on each client's behalf to help them achieve their real estate goals.
When not working, Andy and his wife, Kaci, enjoy spending time with their three sons, Andy Jr., Carter, and Everett. Andy is an avid golfer and also loves hunting and fishing.
Email: agibson@gibsongrein.com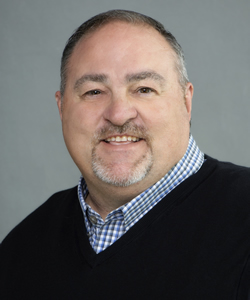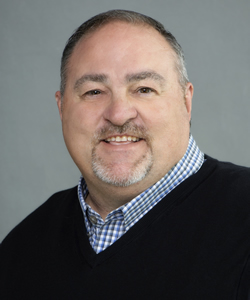 Brandon Randall – Leasing Director
Born and raised in Kansas, Brandon relocated to Missouri at the age of 20 and has resided near Lake of the Ozarks for the past 30 years. Brandon's background comes from over 25 years in sales, management and customer service.  During this time, he received numerous awards and recognition for his successes, strong leadership and excellence in these fields.  Brandon's experience, passion for helping others and relentless commitment to customer service brings added value to the team. He is excited and looking forward to building new, long lasting relationships!
Brandon is first and foremost dedicated to his family. He and his wife of 25 years, Bobbi Jo have raised 5 children and are proud grandparents to six grandchildren. They also have a Mastiff and Morkie, Nala and Koko, that are a big part of their family. When he is not working, you will most likely find him spending time with his family.  Together they enjoy camping, boating, fishing, or just being together at home on their farm, watching sports, playing cards, or just hanging out on the deck reminiscing and making new memories.
Email: brandon@keystothelake.com
Phone: 573-873-2382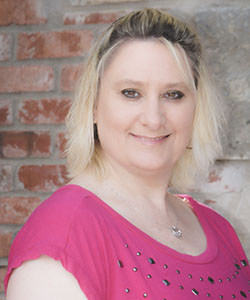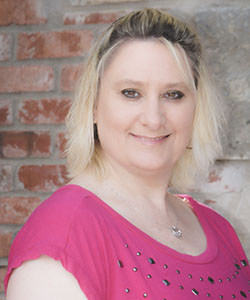 Denise Oetterer – Office Manager
Denise was born in Hermann Missouri and moved to Lake of the Ozarks in her 8 th grade year and graduated from School of the Osage. Denise has 3 wonderful children, Dustin, Jeffrey, and Alyson and 1 beautiful granddaughter Charlie. Charlie is for sure precious and spoiled as she keeps Denise busy, busy keeping up with her.
Denise has worked with KRMS Radio for 7 years and most recently worked in the fast paced, challenging Title Insurance industry for 22 years. Denise excelled and developed many great relationships with her clients over the years. Denise is always eager to lend a helping hand anywhere she can and is committed to delivering great customer service.
On her downtime Denise enjoys spending time with her family and friends. Her hobbies are going camping, floating, having bonfires, or playing card games with friends. Denise loves to bowl and will bowl anywhere and everywhere. Denise bowls at the State and Nationals and bowls in a winter league 2 nights a week.
Email: Denise@keystothelake.com
Phone: 573-873-2382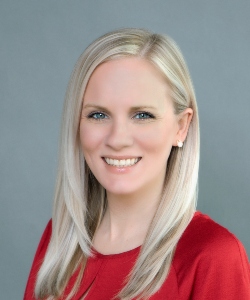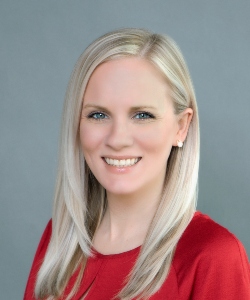 Kaci Gibson – Bookkeeper
Kaci is a proud Lake of the Ozarks native and wife to Andy Gibson. Growing up in Camdenton, she was able to enjoy all the lake area has to offer throughout her childhood. After moving for college and obtaining a degree in nursing, Kaci, along with Andy, decided to move back to the Lake to start a family and career. For 12 years, Kaci worked as a Registered Nurse spending most of these years as a school nurse. Throughout this time, she would also help behind the scenes with Andy's growing real estate career doing various administrative work. With the continued expansion of Team Andy Gibson Real Estate, as well as the acquisition of Keys to the Lake, Kaci stepped in to help both companies with bookkeeping, marketing, as well as other administrative tasks.
Kaci and Andy are parents to three sons, Andy Jr., Carter, and Everett. In her downtime, she tries to spend as much time with her boys as she can, watching them play at their many sports events, doing anything outside, or just watching movies together. Together with her family, she loves exploring the Lake and discovering new things about this unique part of the world.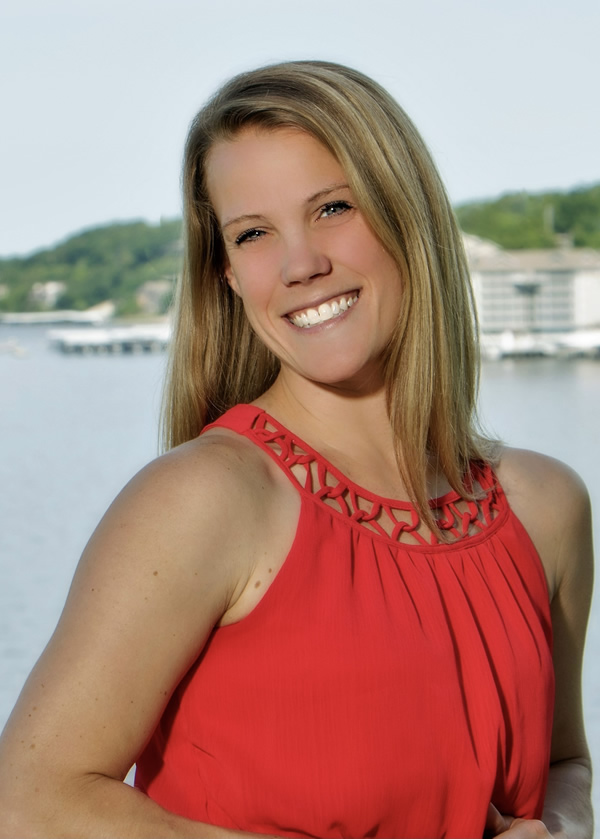 Samantha Carr – Key to Operations for the Andy Gibson Network
Samantha Carr is originally from a little town outside of Kansas City called Lawson. She attended college in Trenton before finishing her degree from Columbia College at the Lake of the Ozarks. She went on to obtain an MBA in Accounting from William Woods University in Fulton. After finishing college, Samantha decided to relocate to the Lake of the Ozarks. She loved the area due to it being like a bustling city in the summertime, yet so peaceful and beautiful in the winter and early spring.
Although Samantha went to college and received an accounting/finance degree, a career in finance was not always her dream. When she was little her big dream was to be an NBA superstar! Her love for basketball followed her into college, where she played on the North Central Missouri College women's basketball team. She was such a rockstar in her academics that she was awarded Academic All-American status because she maintained A's and played ball through her college years!
After obtaining her MBA in Accounting, Samantha began her career in finance. However, in 2017, the opportunity arose to work with Team Andy Gibson as the Listing Coordinator. At that point, she decided to focus more on the business side of her degree and take the leap into the real estate industry.   She found that her experience in finance, extensive education, willingness to always help people and her background in customer service plays a significant role in the many different parts of the real estate industry. She furthered her education in real estate when she got licensed in 2019, which gave her the opportunity to serve Team Andy Gibson's clients even better than before. Since becoming a Licensed Real Estate Agent she has become Key to Operations for the Andy Gibson Network.
When not at work, Samantha's favorite thing to do with her free time is to play with her two children. She describes her children as the most important pieces of her life. Kora, her daughter, enjoys gymnastics and is the most free-spirited child she knows. Samantha's son, Kaiden, is quite reserved and loves playing all sports like his mom. Samantha enjoys taking them to the park, the outdoors and staying as active as possible.
Email: scarr@gibsongrein.com